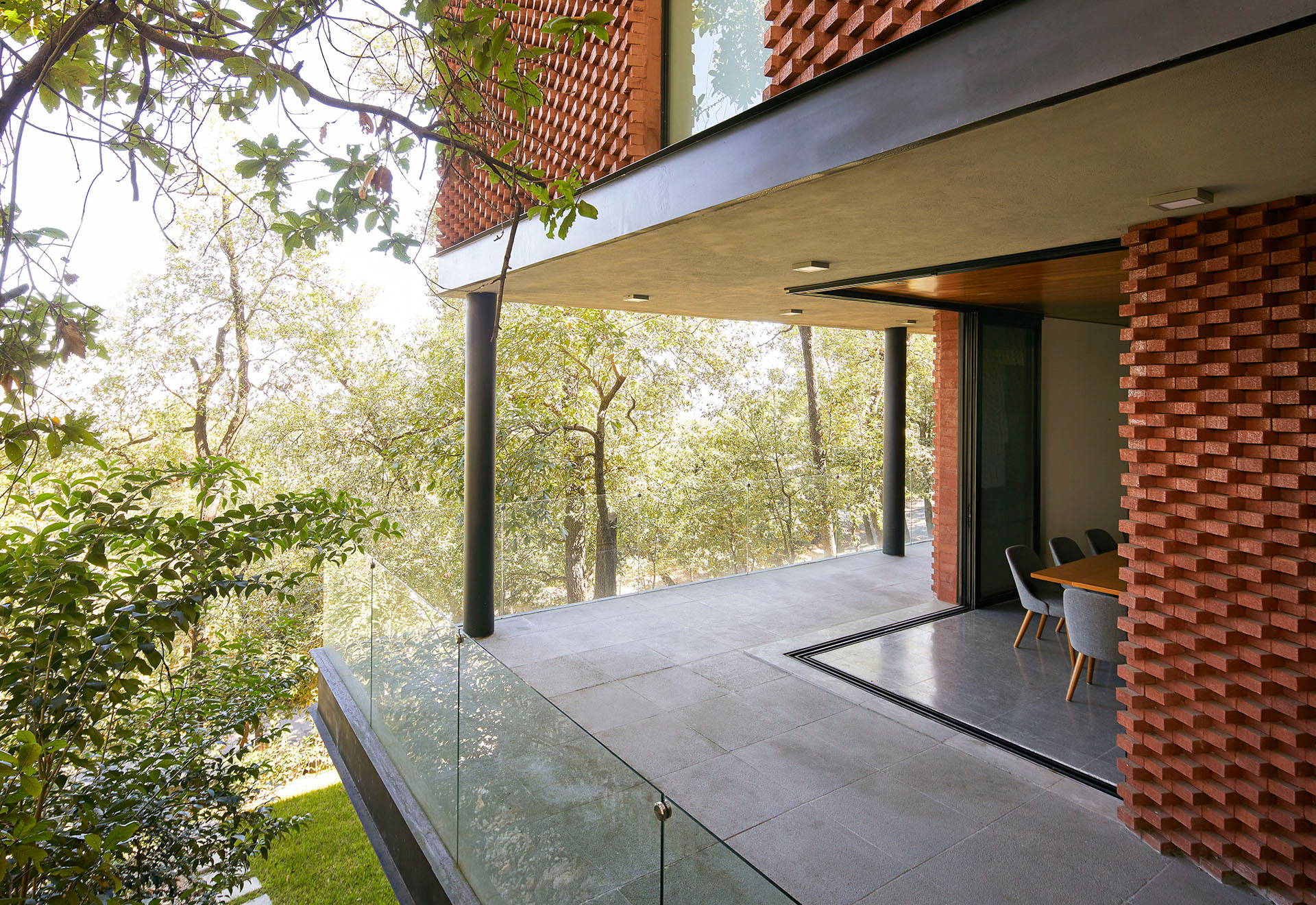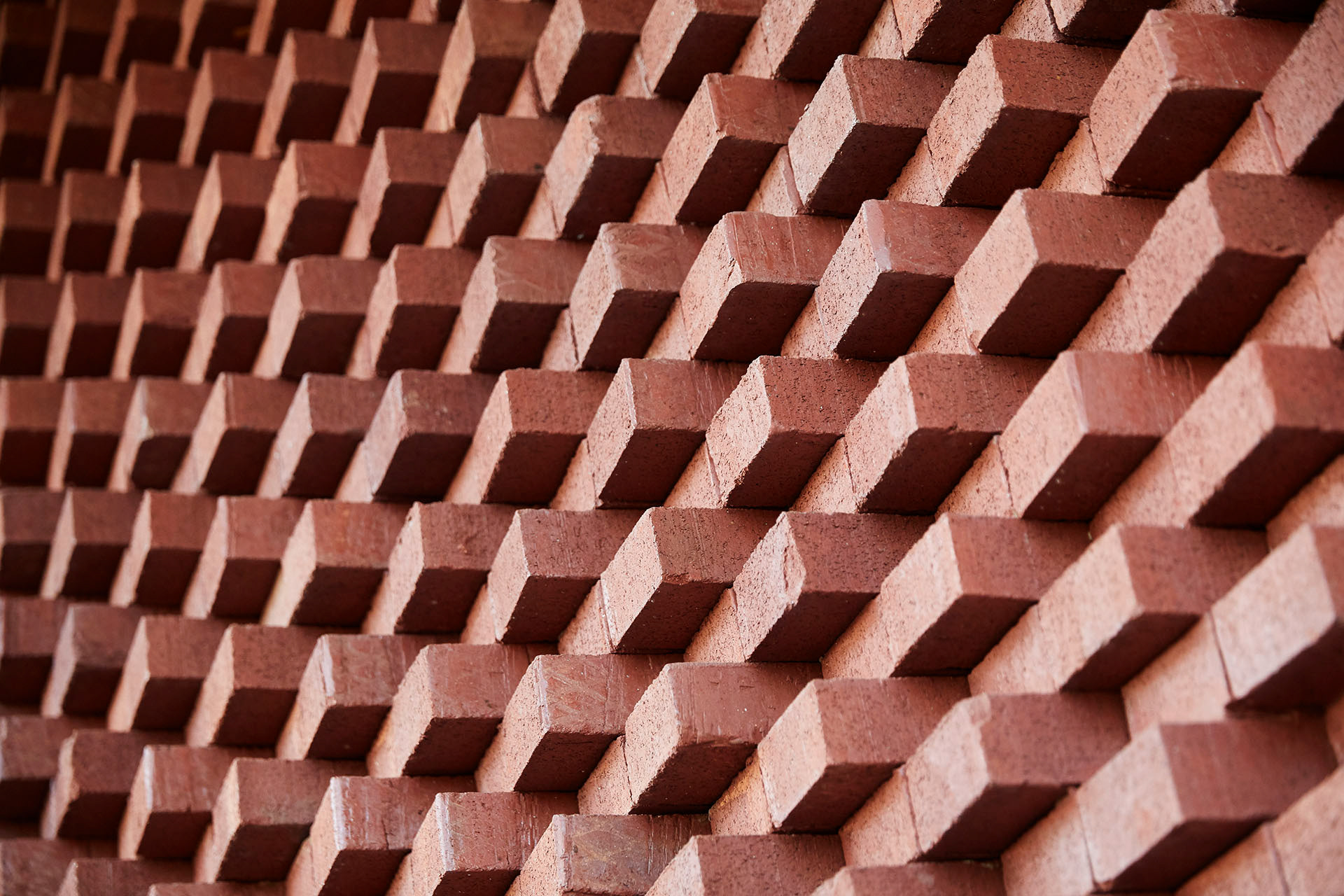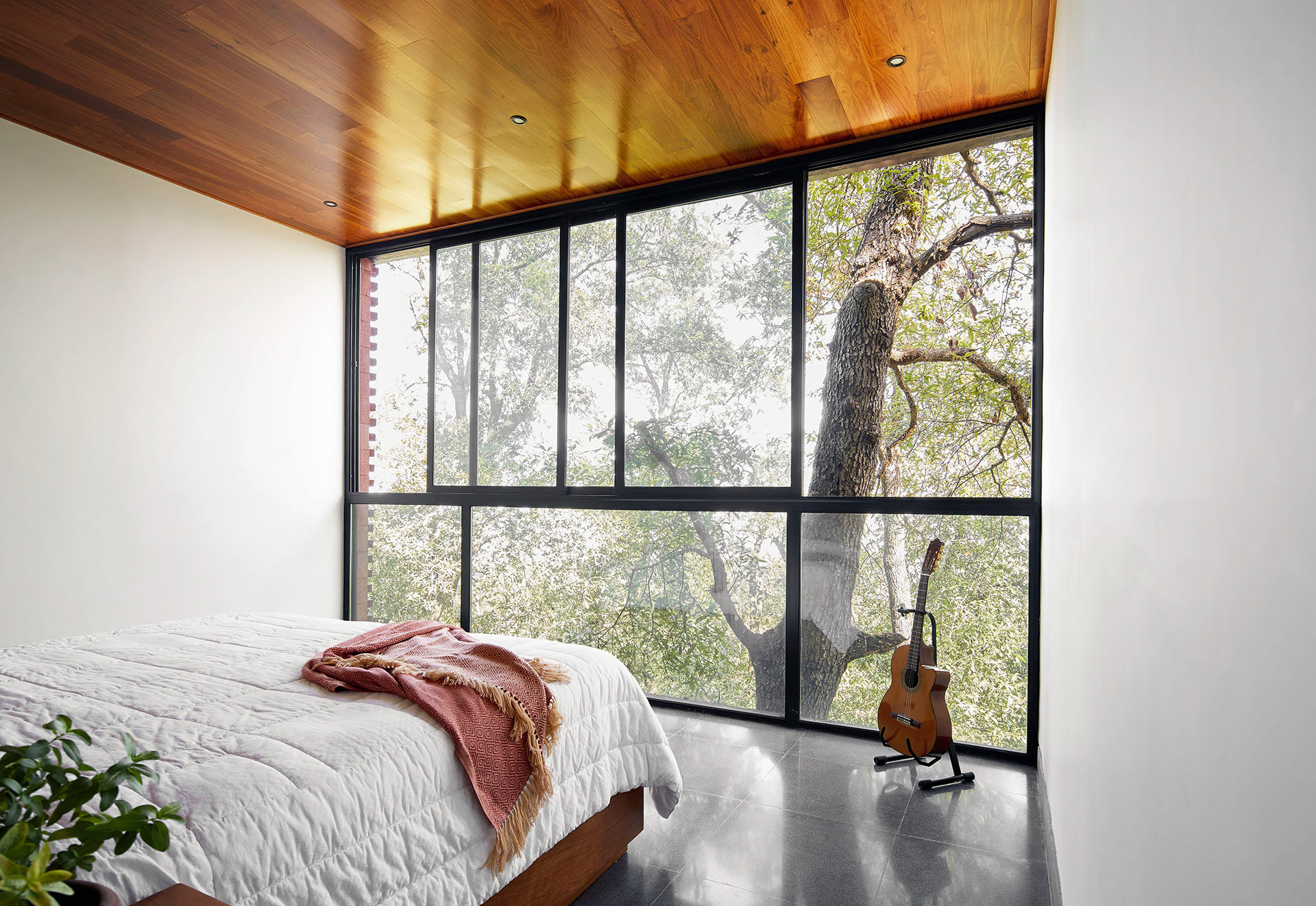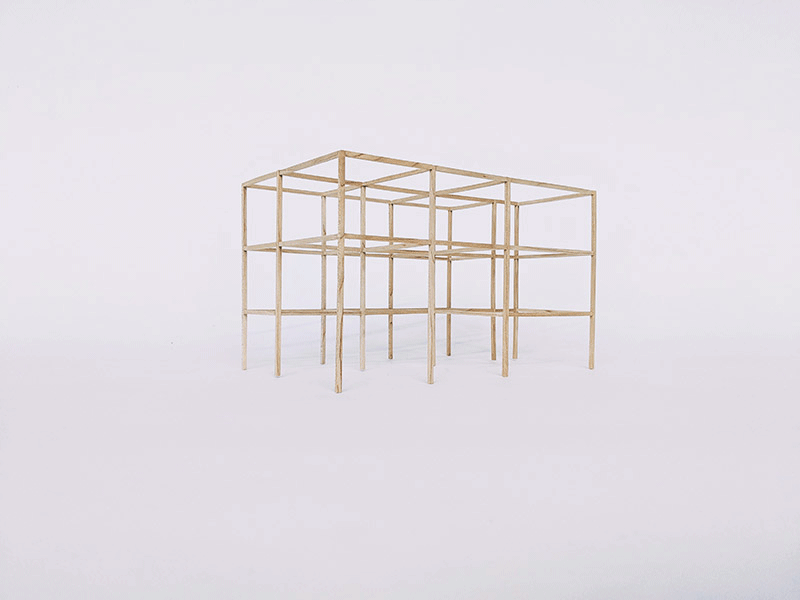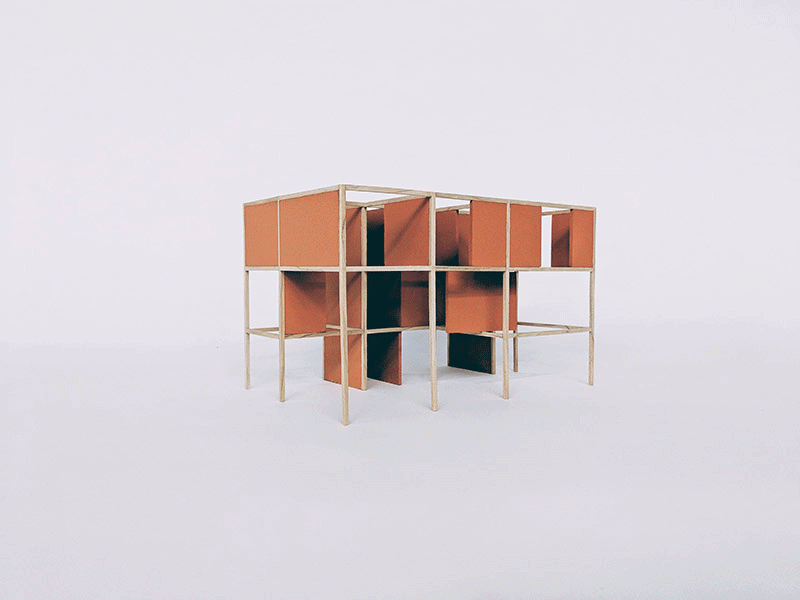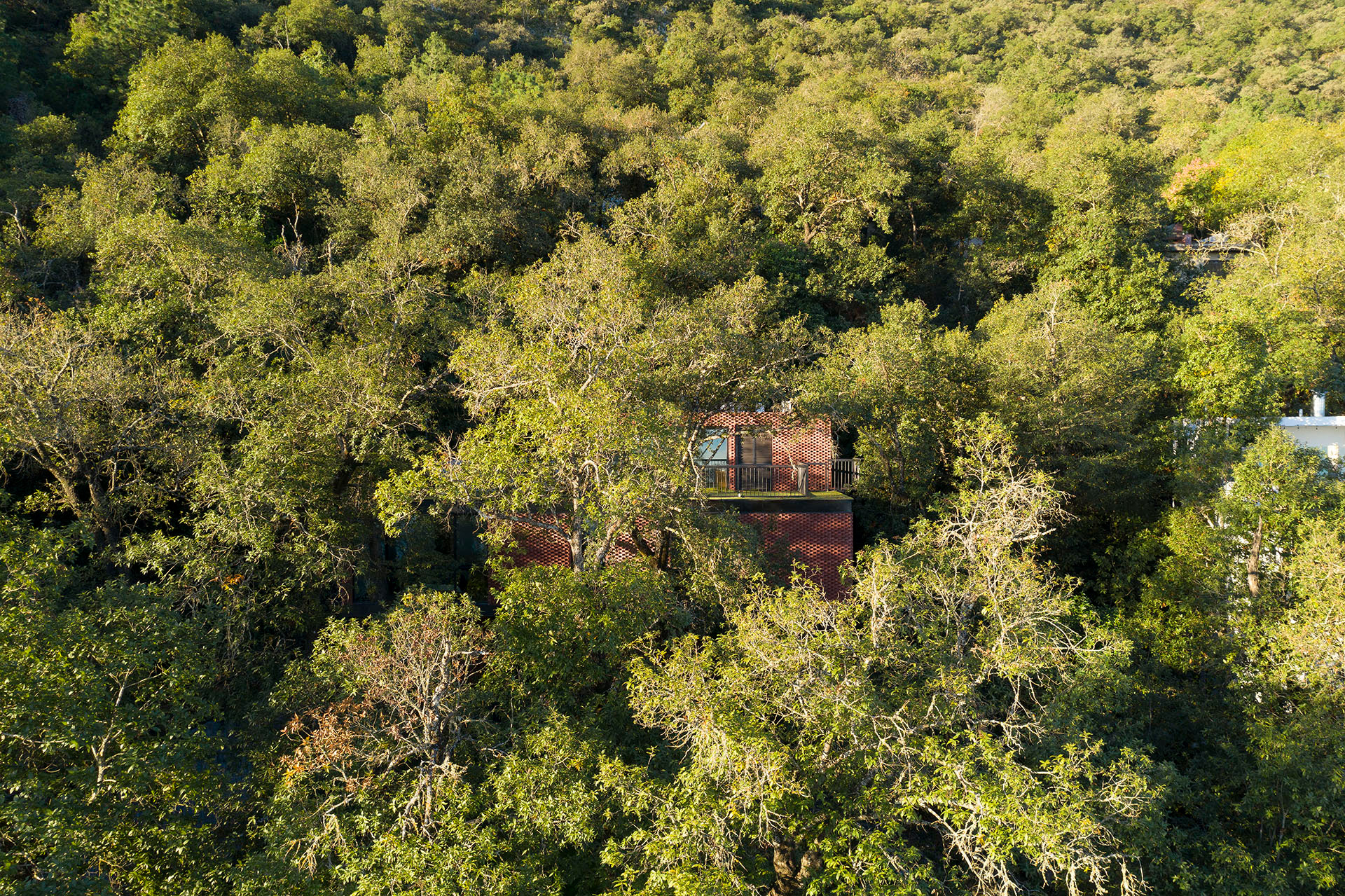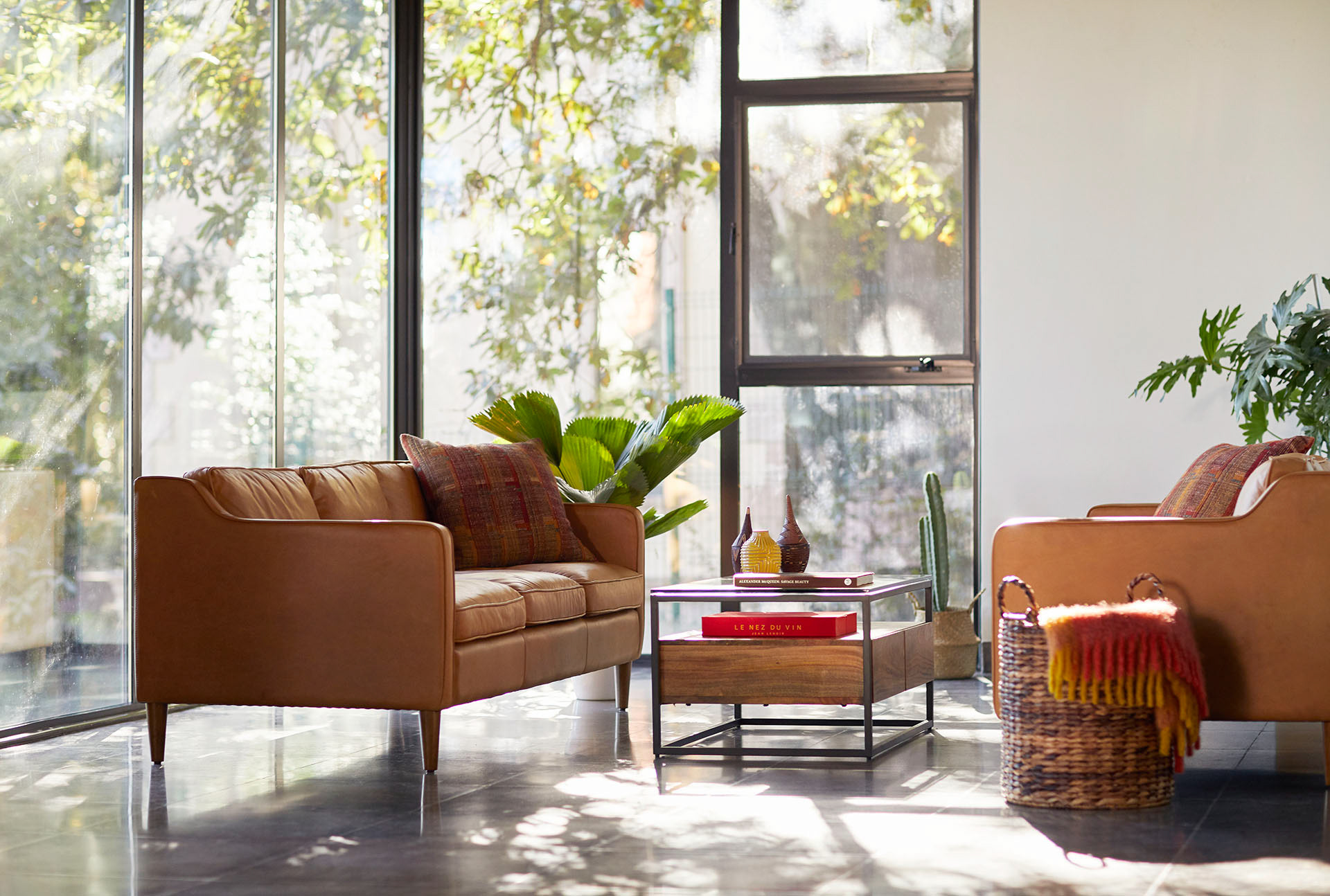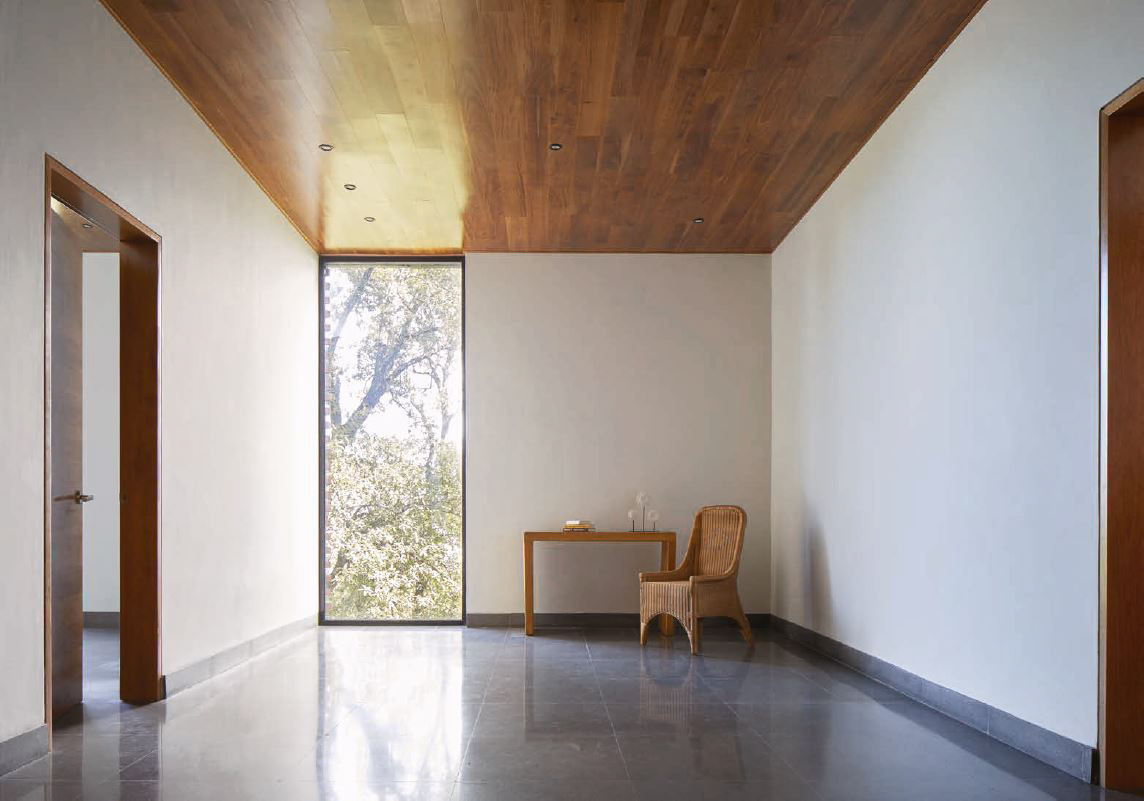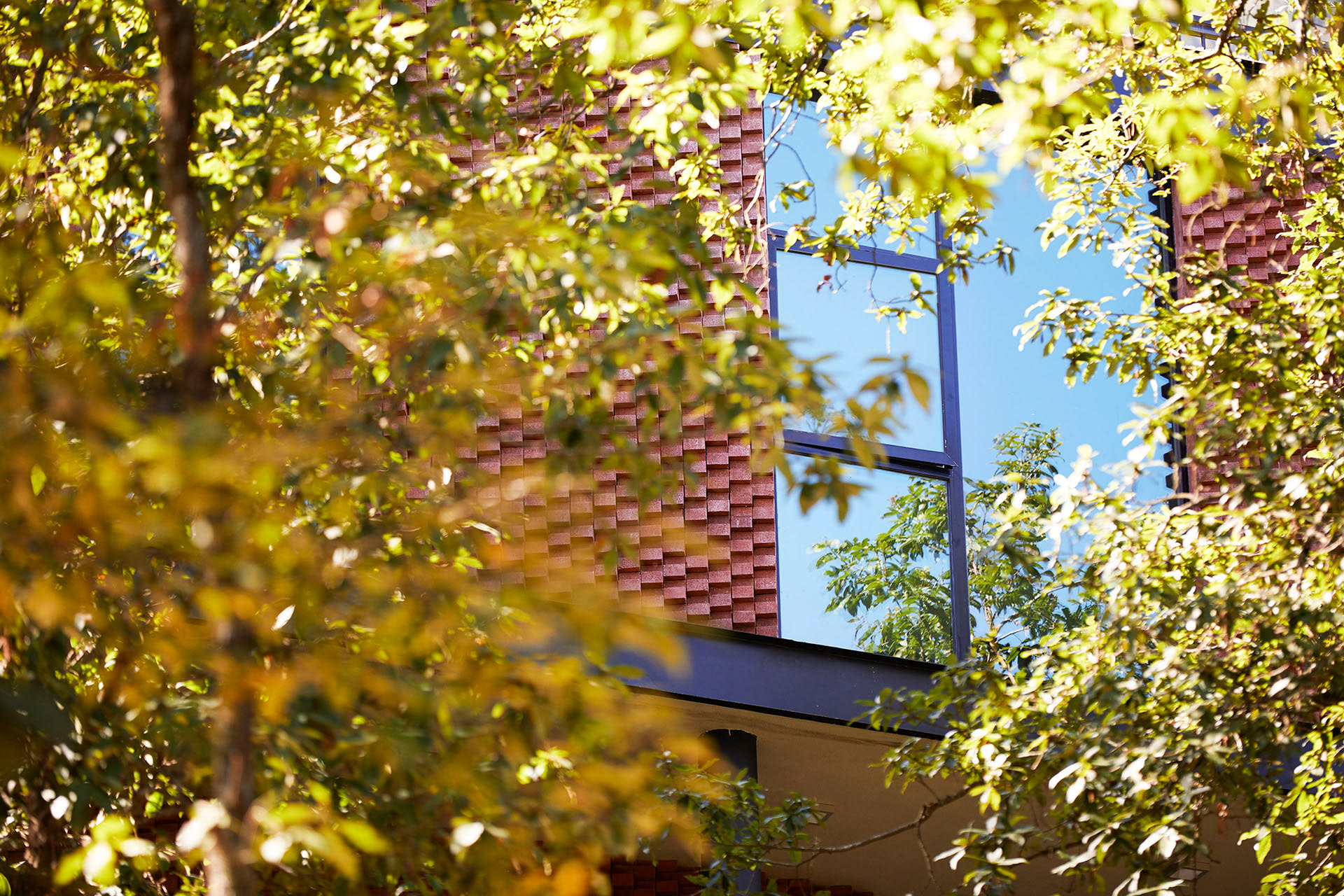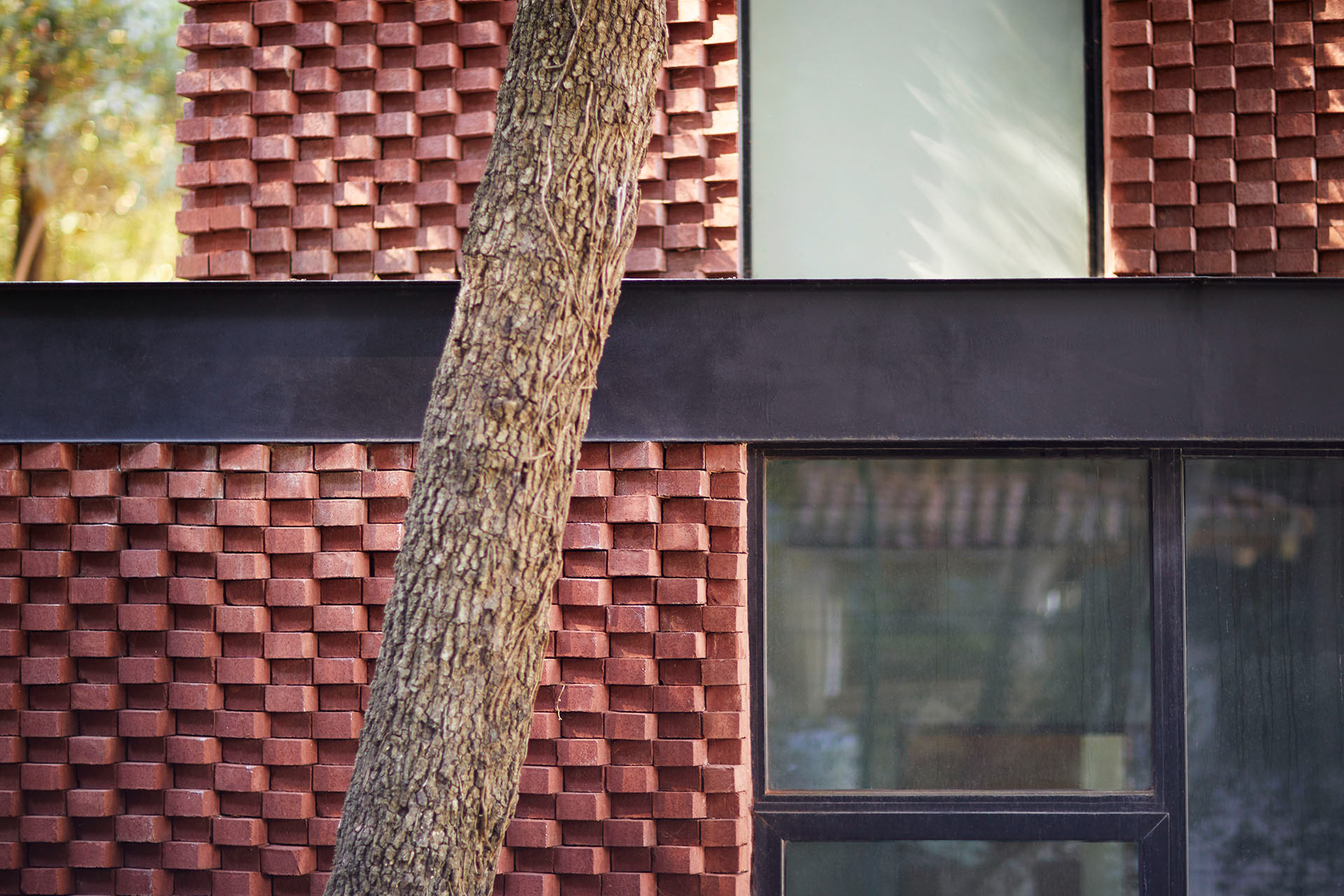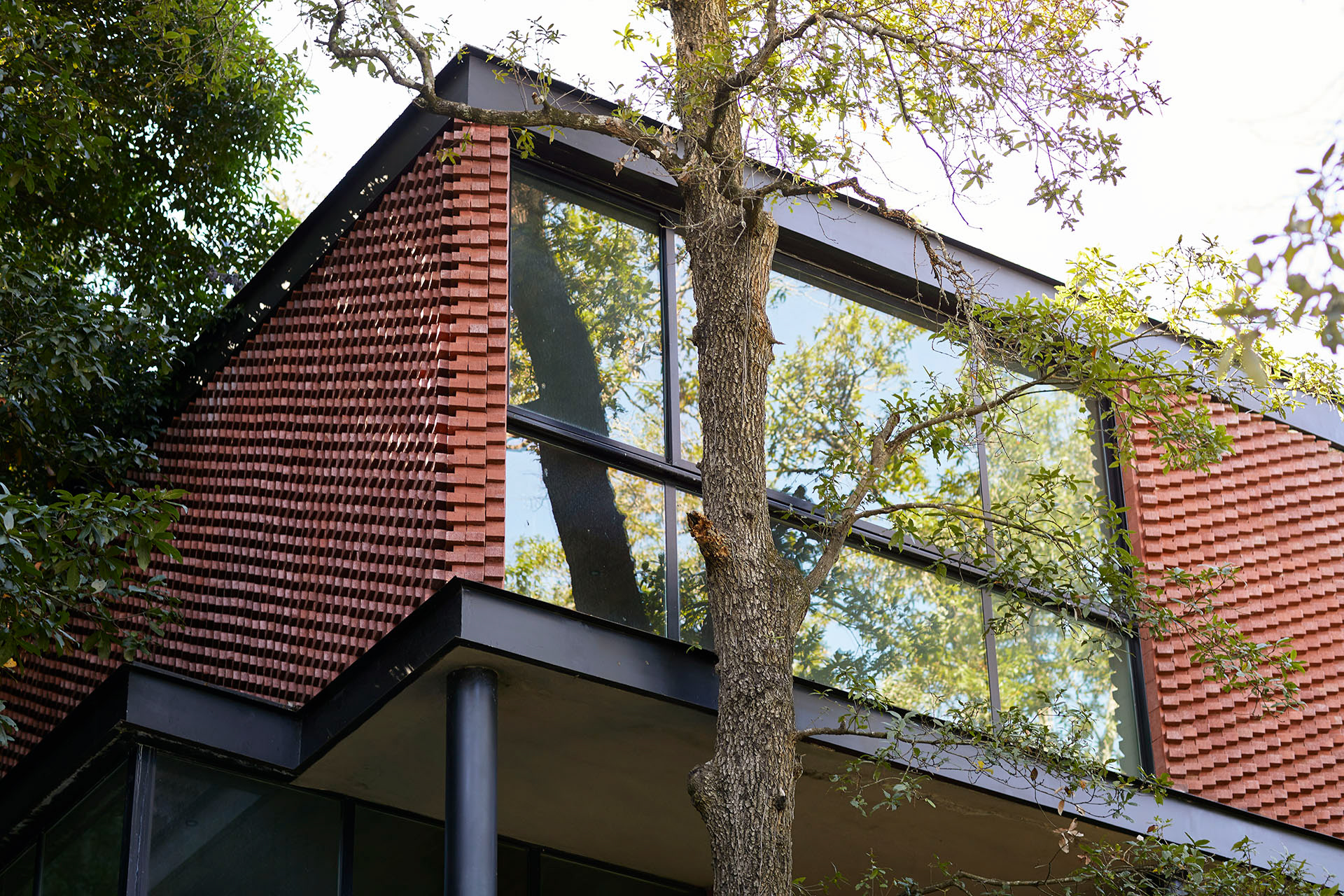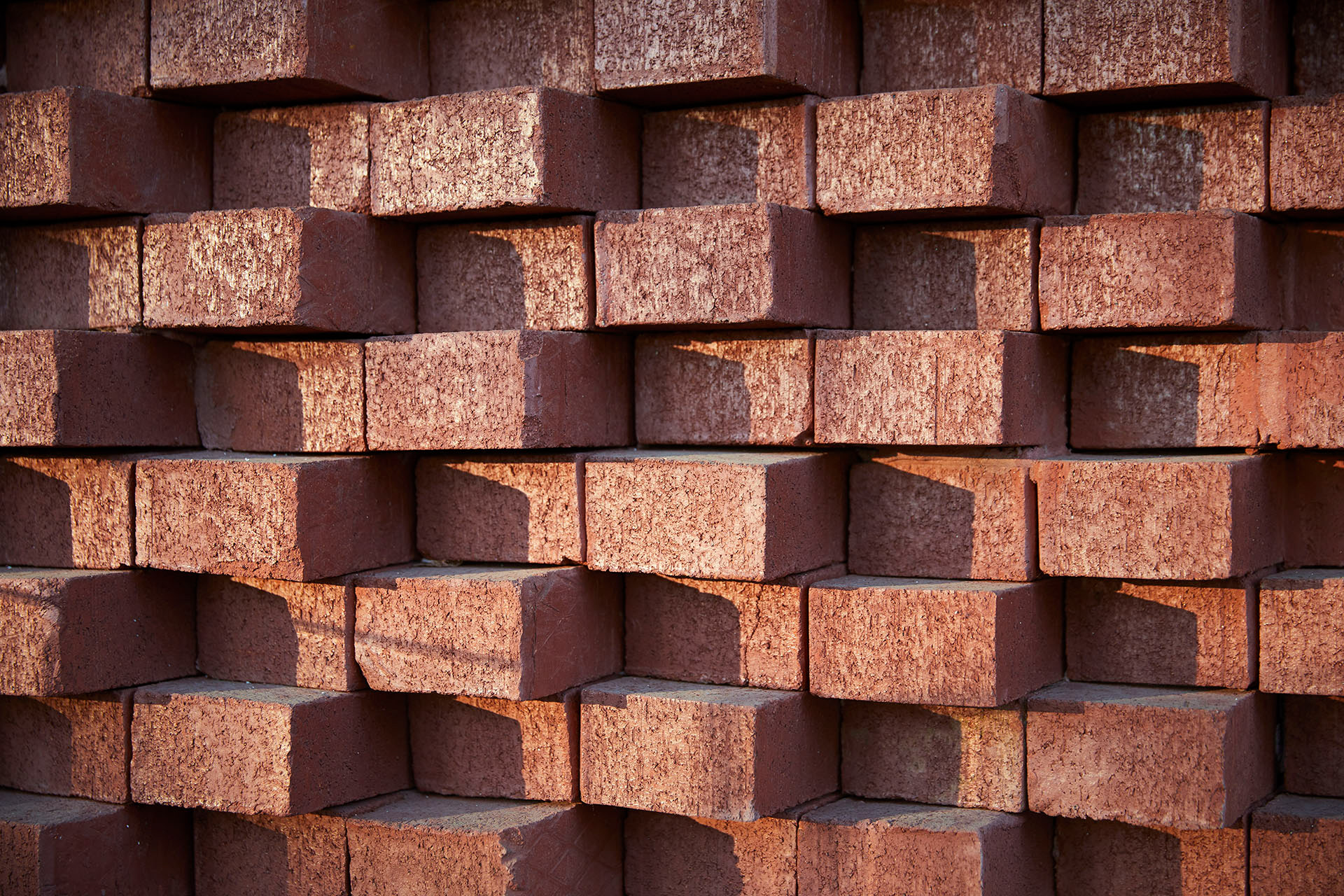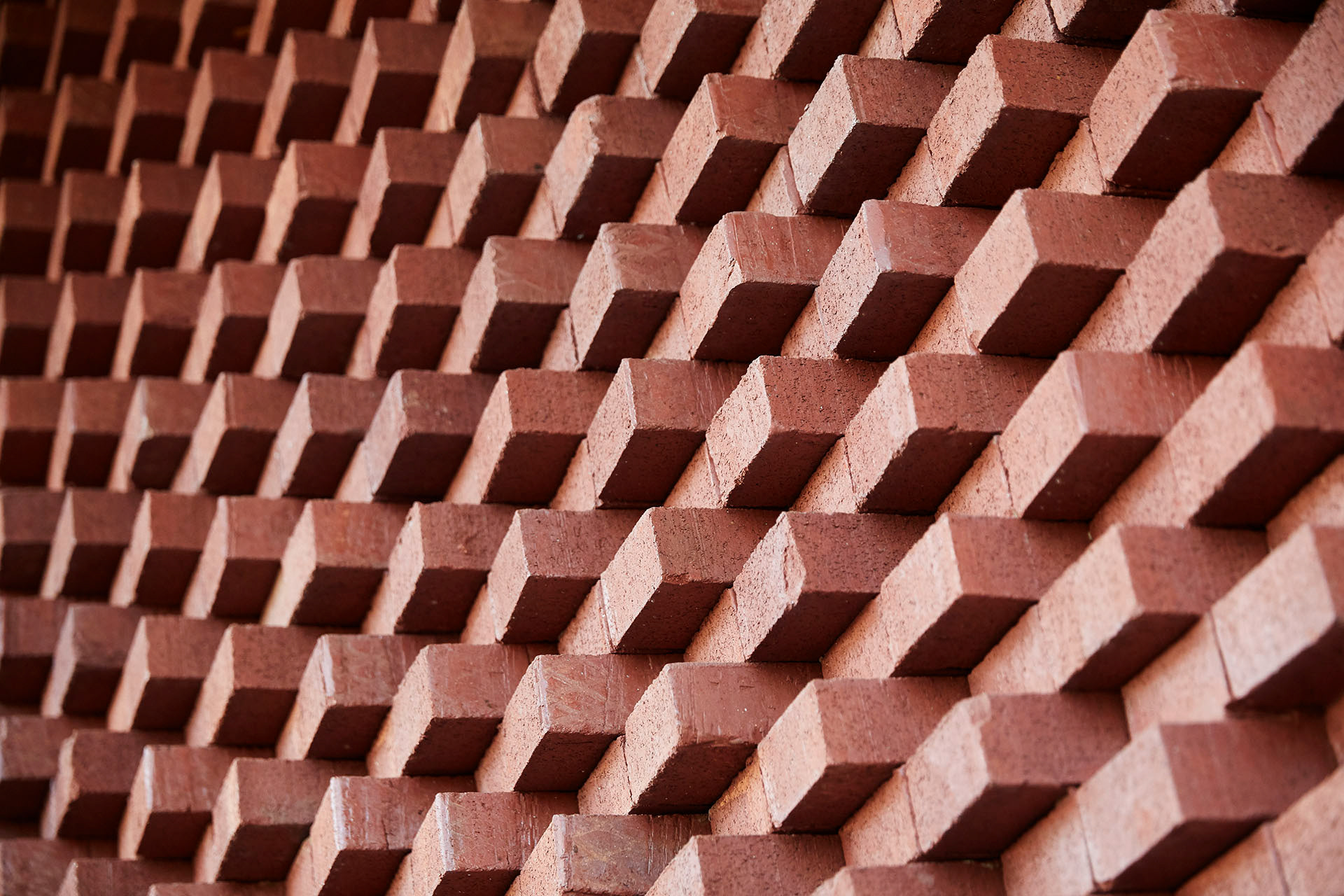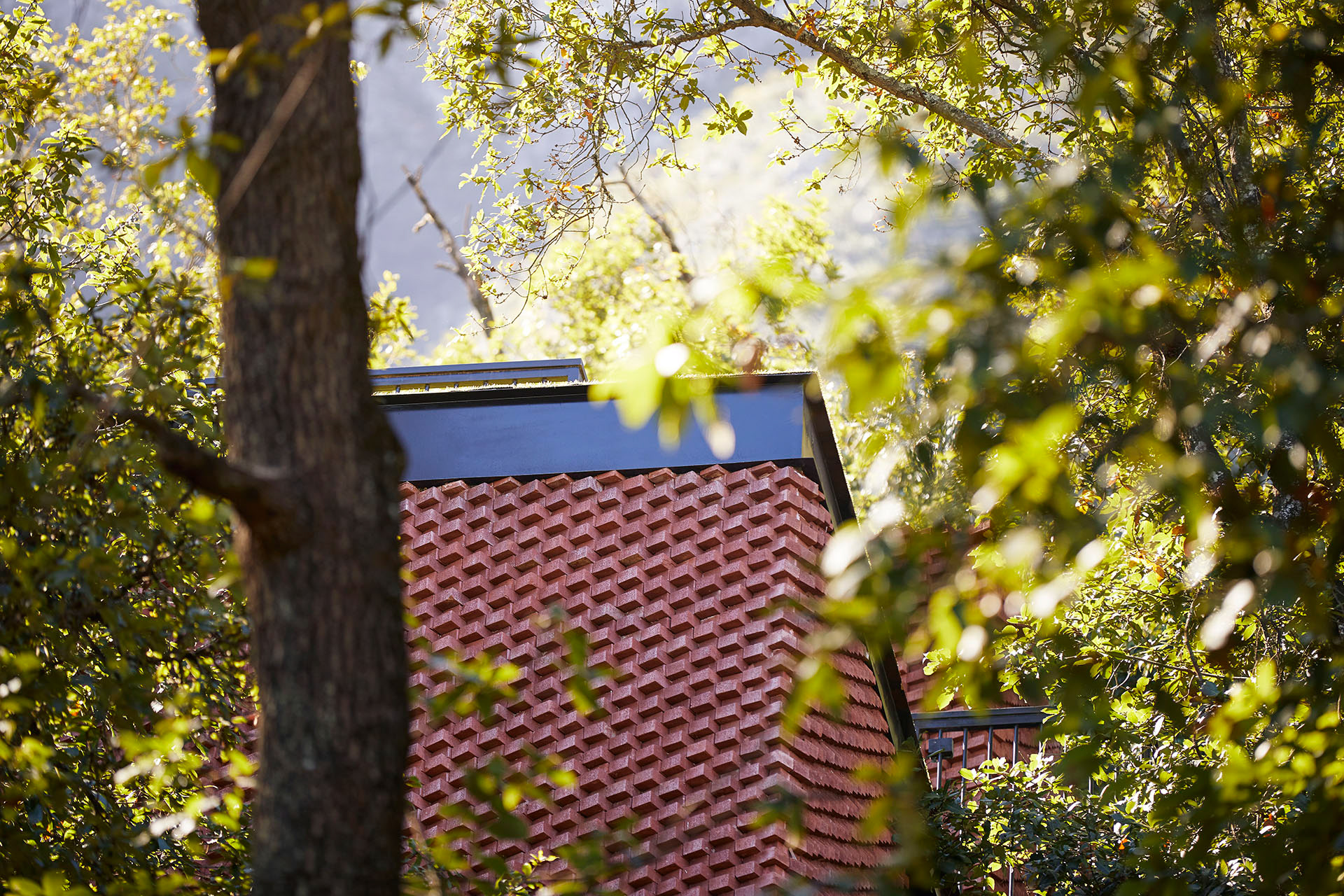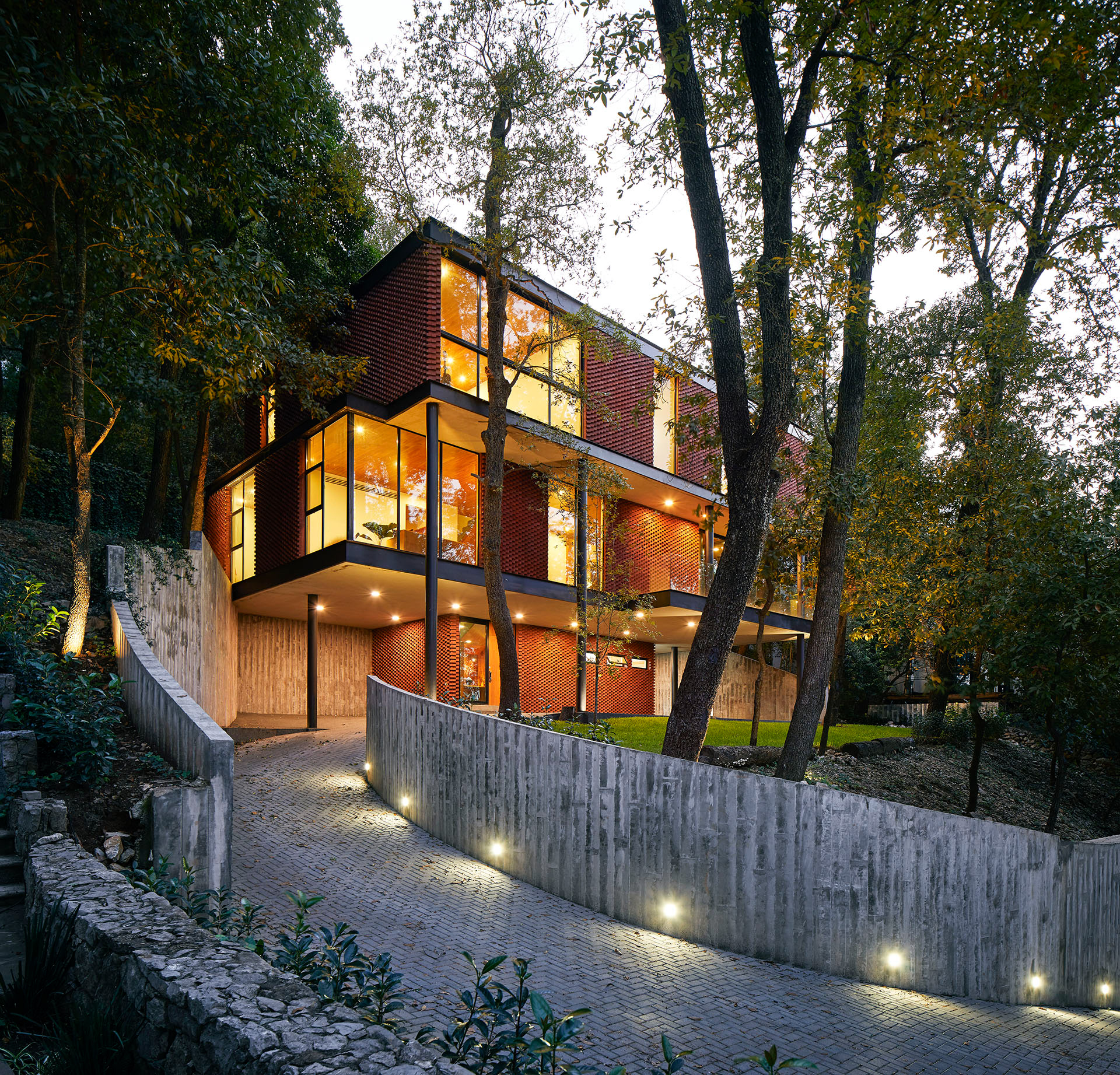 Monterrey, NL, MX, 2018
A.O.R.: Arq. Salvador Arrieta
PHOTOS: Ty Cole
Nestled on a steep, wooded mountainside far above the sprawling industrial city in Northern Mexico, the residence negotiates a highly-constrained site defined by stringent footprint and height restrictions, as well as regulations limiting the felling of a protected species of Encino tree.  Counterintuitively, shifting masses push away from the terrain, as opposed to stepping back to follow the incline -- a strategy which reveals a panorama of the dense urban valley upon reaching the rooftop pavilion, barely peeking up and over the treetops.  A vertical circulation spine ties the stacked programmatic volumes together, bypassing the lower service and mechanical base to deposit visitors directly into the public living and dining level; ultimately passing the sleeping level, shrouded in foliage, one lands on the rooftop.  A rigorous frame and infill structural logic informs the massing and internal layout, allowing for a degree of efficiency in construction and material usage, despite the project's formal maneuvers.  In doing so, a traditional crew executed the building using typical methods and materials for the region.   Taking advantage of local masonry expertise, exterior vertical infill is expressed with a textured brick pattern.  The offset chevron of the bond required a solid brick, neither frogged nor perforated, of which only one color and finish option was locally available.  The depth of the facade treatment intends to serve as a foil to an observed ubiquitous veneered materiality in contemporary construction across most building typologies in the area.  The combination of overhanging volumes and surface texture results in dappled and dynamic shadows in an attempt to compliment the evasive light of the high forest setting, which itself is a special and rare microclimate in an otherwise sun-scorched landscape.